If you want light: no problem. There are enough bikelights around the place that will make you visible for other people you might run into on one of your evening rides. Once you leave the asphalt for your favorite track however you notice immidiately that you don't feel safe with those supermarket lights . There simply isn't enough light !
Some gazing around at a nightride in my county and I saw a lot of solutions for the problem. Some take along lot of spare batteries, some did some overkill on their handlebars and put 3 or 4 lights, some even have super-lights.
Only the last once are satisfactory but they cost too much according to me.
So thats when I started to look around on the net, and I saw that a lot of people think about this in the same way as me.
Here is my version of a really great light.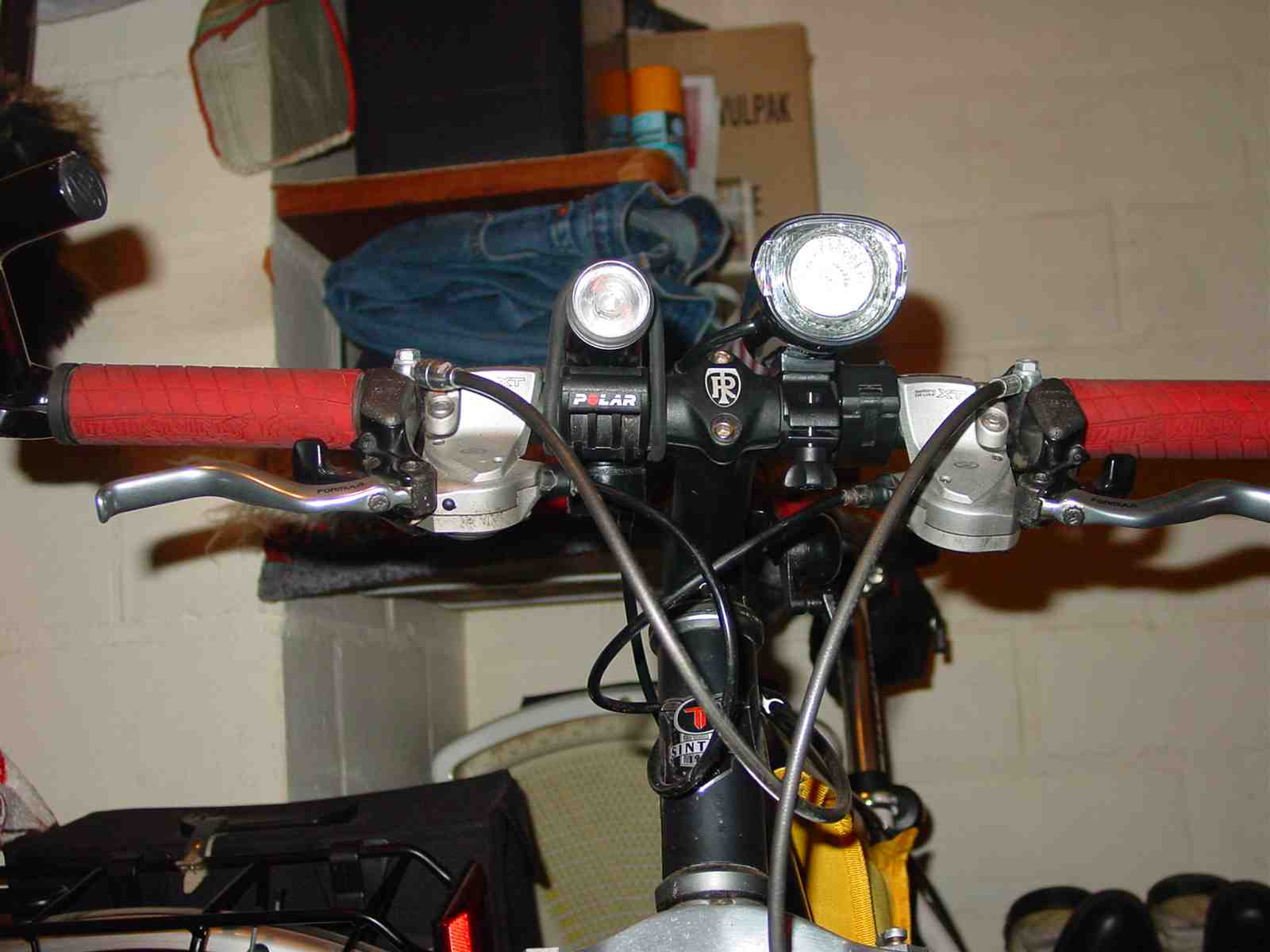 These are the things you will need:
A for the light:
1. a supermarket light with quickrelease handlebar-mount which will cost you almost nothing because everyone has tried one yes ? Remark : it has to be big enough to fit the choosen lightbulb !
2. a Dremel work and do-all tool set
3. a halogen lightbulb, preferably with a glass protection.
choose one that throws out the heat in front .
12V 20 W
4. a bulb ceramic fitting
5. a piece of aluminium plate
6. screws that will fix the fitting on the aluminium plate
B. for the battery:
1. a battery with enough breath
12V 3,4 AH
2. a fuse and fuse holder
3. some electric wires
4. And some connectors by choice to connect battery and lamp.
5. A cool bag to put the battery on you frame