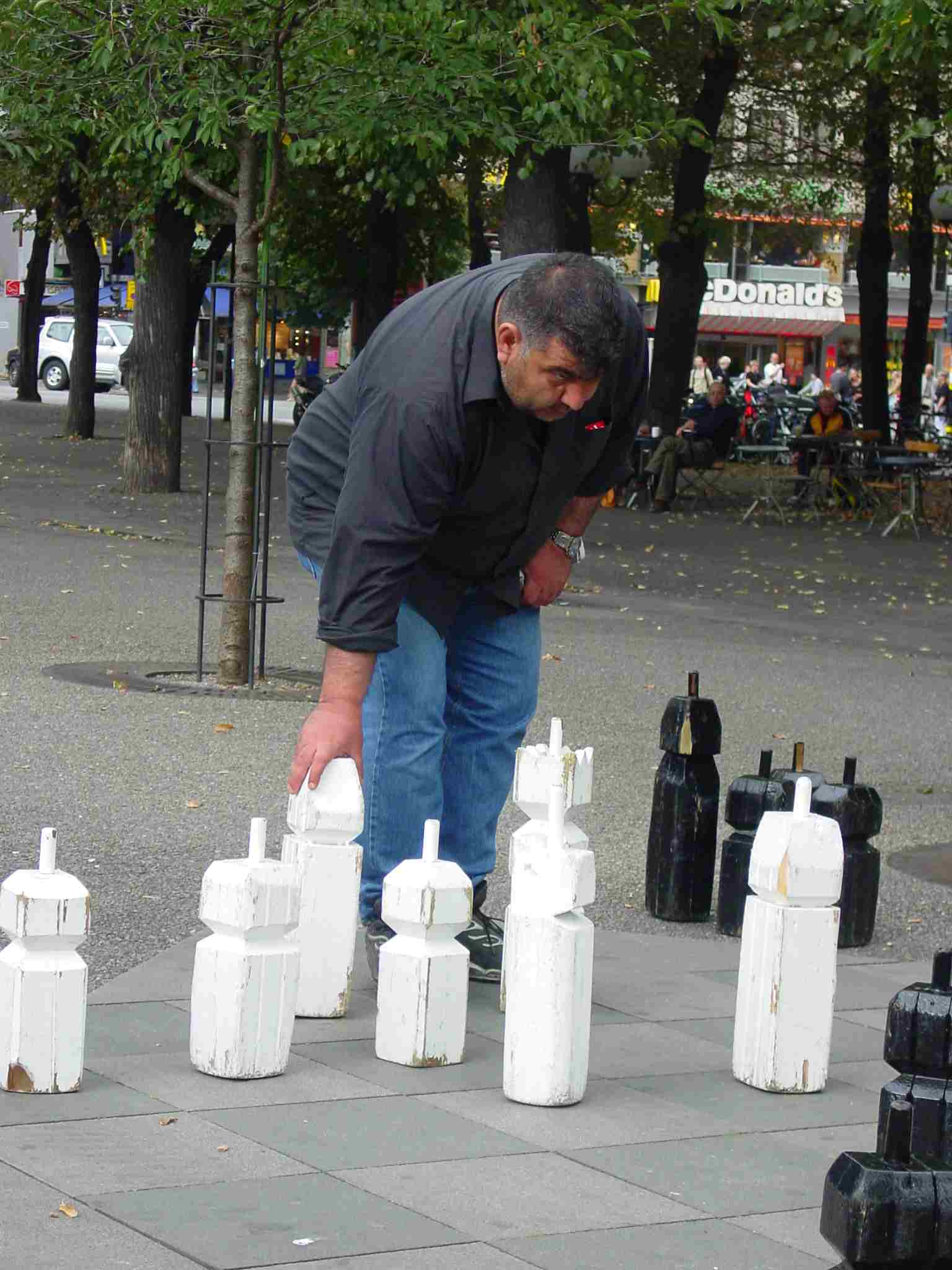 Playing chess on Sunday Morning
The living is relax and people tend to be friendly but not too personal. Nothing like in the south of Europa. The alcoholic drinks are too expensive to believe (4-5 euro),but if you search you'll find restaurants enough with a reasonable price.
Stockholm is more like a ''strolling''- city: nice to walk and bike around especially in Gamla Stan the oldest part of town. It is one of the most tidy cities I've ever seen.
Some restaurants visited: Mc Donalds (US) , Markattans (SWE), Maharadjah (Indian), Serimner(SWE), Ulla Winbladh (Swe), Wokhouse (guess yourself ...)